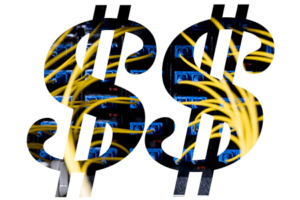 Even if you're building a new, state of the art facility from the ground up, or colocating in a powered shell custom built for your infrastructure, you can still run into some hidden costs in the data center. Without considering these factors, the price of your IT operations will quickly add up.
Preventative Maintenance
Up to 30% of all preventative maintenance is ignored. In a large data center that can be around 500 actions that can extend the life of critical hardware. While your technicians might be stretched thin and every preventative maintenance (PM) isn't necessary, you should at a minimum be performing quarterly PMs on cooling units, generators, and UPS systems—the systems that will keep your data center humming if an external event might otherwise take it down.
There are few things that can ease the workload of PMs, like workflow automation and document management systems, which will help schedule the activities around everyday work. Also, vendor maintenance is often included in contracts. Having a service professional helping or outright performing quarterly maintenance ensures a quality job and frees up your employees, too.
Containment and Cooling
Okay, so this one may not be overlooked, but many smaller on-premise facilities and older data centers still haven't caught up. Best practices now call for a hotter data center floor, more humidity is acceptable, and blocking the hot and cold aisles allows better temperature control and less bleeding over of hot and cold air flows.
Containment is one of the quickest and most effective ways to reduce power use and save money in the data center. It can be as simple as buying some air blocking curtains and putting them up in between aisles, or as complicated as setting up modular pods for every row of racks.
For cooling, minimize the use of traditional computer room air conditioning units (CRACs) and try to leverage the exterior air temperatures whenever possible through air-side economizers or free cooling units.
Water Use
The water consumption of data centers is starting to get some attention as a new efficiency metric, and for good reason. Cooling equipment and humidifiers can use large amounts of water, especially in the summer months. Water seems inexpensive, but this cost can quickly add up and squeezing out some efficiencies could save thousands of dollars per month.
A 200,000 square foot facility, which is admittedly quite large, can use around 30,000,000 gallons of water per month. Raising the hot aisle temperature, increasing humidity levels, and using economizer modes or free cooling are all ways to use less water. In some cases you may also be able to recycle water after treating it.
Right-sizing and Data/Application Sprawl
It's easy to let your IT environment sprawl get out of control. As long as you aren't receiving any alerts and the system isn't down, why not let it keep running? You should actively seek to consolidate workloads, virtualize wherever possible, and delete unneeded virtual machines, data, and applications—not to mention move workloads off old, inefficient, or unreliable equipment.
Sprawl costs you money on a constant basis. Right-sizing your infrastructure to your current and near-future workloads means lower Capital Expense on equipment and lower Operating Expenses on staff, IT equipment, and supporting infrastructure.